BKDC Families,
The days leading up to our recital on 
June 8
 are now part of a modified schedule as listed in your
Recital Booklet.
This schedule has each class at the studio listed in two practices during the next 8 days. These practices are the next step in getting the dancers ready for the show so it is extremely important to attend. Next to each day listed is directions of full dress rehearsal (costumes, shoes, hair fixed but no make-up needed) or some practices are in dance wear only so check carefully and highlight your times. Remember all practices are at the studio!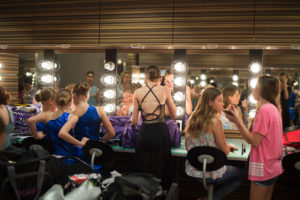 Below is a link to the the modified schedule:
---
DVDs of 'The Greatest Show' recital must be bought before the recital – see Megan in the office
Purchase needed tights -see Megan in the office
Collect your backstage pass from Megan, you must have a backstage pass to take and collect your dancer at the appointed time. Mahaffey personnel will not allow you backstage without a backstage pass!
Tickets are on sale now at the Mahaffey box office. Remember, you must have a ticket for everyone planning to sit in the theater as this is reserved seating. Links below.
---
Tickets
Click the link to get the tickets/parking passes you need.
June 8th BKDC presents 'The Greatest Show'  < Click to purchase recital tickets
Parking pass for June 8th 'The Greatest Show' < Click to purchase your recital night parking pass
Rehearsal Parking Pass for June 7th 7pm <Click to purchase your rehearsal night parking pass